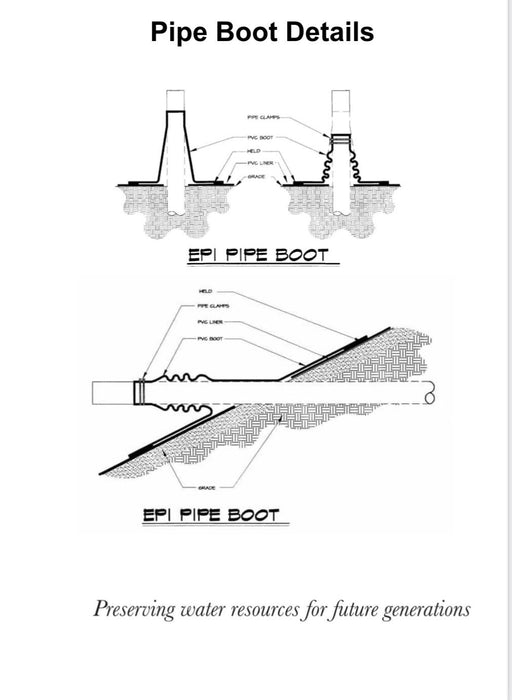 Wellbore Seal - PVC 10' x 10' Skirt
Free Express Shipping
Free 30 Day Returns
ISO

35+

Years of Experience

Competitive Pricing

VOSB and HUBZONE Certified Company
Description
LANDTEC Wellbore PVC Seal 10' x 10' Skirt
Prevent Common Regulatory Emissions Violations with Membrane Seal
Landfill well casing and wellbore can be a significant source of surface gas leaks and air intrusion. These potential problems frequently result from landfill settlement around well casings and cracking along the wellbore.
The LANDTEC Wellbore Seal prevents gas leaks and air intrusion with an impermeable membrane that clamps onto a well casing and extends beyond the well bore. The impermeable barrier also allows landfill operators to use higher vacuum pressures at the wellhead with less concern about air intrusion and possible subsurface fires. Higher vacuums can help minimize emissions and subsurface migration.
Applications: 
The WBS-100 can be installed in other applications where probes, pipes, and other surface penetrations cause the cover to be disturbed. The WBS can be applied to new and existing installations to establish or re-establish barrier protection.