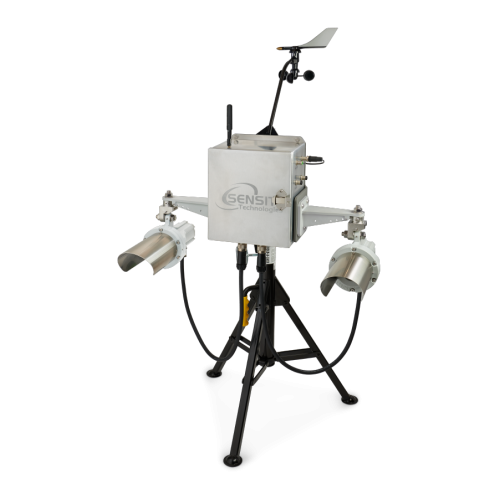 GAS TRAC FPL Fixed-Point Laser Methane Emissions Monitor
SKU GAS TRAC FPL GTIN : 42926083
Free Express Shipping
Free 30 Day Returns
ISO

35+

Years of Experience

Competitive Pricing

VOSB and HUBZONE Certified Company
The GAS•TRAC® Fixed-Point Laser from SENSIT Technologies provides continuous monitoring and data reporting of fugitive methane emissions at oil and gas production, transmission, and distribution sites.

The FPL utilizes TDLAS (tunable diode laser absorption spectroscopy) technology to provide instantaneous and accurate responses to the presence of methane gas.
While considered a "fixed point" monitor, the FPL is easy to disassemble and reassemble where it is needed. Integrated solar panels charge the built-in battery, making the FPL self-sustaining and perfect for remote well heads, storage fields, compressor, metering and regulating stations.
Analytics and site data stream in real time via cellular for easy and reliable remote viewing.
Benefits:
24/7 monitoring

Deployed on-site in less than an hour

Integrated solar panels charge the built-in battery

Perfect for remote locations

Analytics and site data stream in real time for easy and reliable remote viewing

Customizable alarms

Self-calibration

Vane anemometer

Optional ultrasonic anemometer

Applications:

Natural Gas & Energy - Upstream, Midstream, Downstream

Municipal Government Services - Landfill, Emissions Testing

Industrial - Steel Industry, Petrochemical Facilities, Paper & Pulp Production