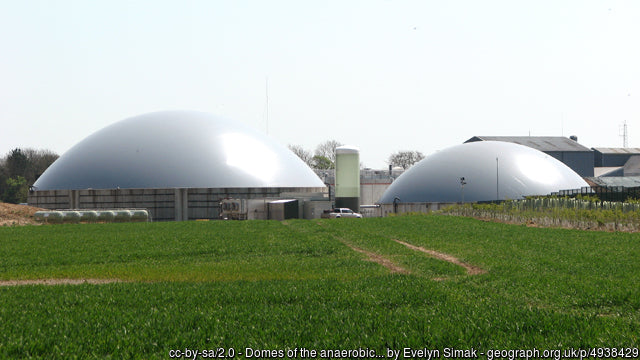 Ready to Jump on the Anaerobic Digestion Bandwagon? Now Might be a Good Time

Opportunities Abound in the Anaerobic Digestion Sector
Over the last few months there have been significant changes in government policy in various countries around the world that are expected to re-ignite the biogas sector and help it to fulfill its true global energy potential, estimated to be over US$1 trillion. The United Kingdom, for example, is beginning to see positive growth in the biogas sector once again, fueled largely by higher tariffs for renewable heat projects, together with the increased likelihood that food waste separation will soon become mandatory across the country. It is anticipated that billions of foreign investment will be allocated to developing on-farm anaerobic digestion biogas plants, considered the largest anaerobic digestion growth opportunity in the UK. Globally, biogas is increasingly being used as a fuel source for heating and transport, so the potential for growth in this sector is huge. But the opportunities are not limited to biogas production alone. Other opportunities in the sector include recycling food waste, wastewater treatment, and the use of biosolids as a low-cost nutrient-rich organic fertilizer. The positive upswing in the biogas industry follows an extended period of apprehension, and has provided a long overdue boost to the sector, with the UK leading a major investment drive to expand the industry even further. The UK AD & World Biogas Expo 2018, which is being held at the NEC in Birmingham, UK, on the 11th and 12th July, is the world's largest trade show focusing solely on anaerobic digestion and biogas production. The Expo, which will host more than 100 speakers and 200 exhibitors, is expected to attract thousands of delegates from all over the world.
Opportunity for the Water Industry
The expo, which will showcase technological innovations in the biogas industry, including systems and products that can help the water industry generate renewable energy, providing a great opportunity for key players in the water industry to learn how to become energy self-sufficient.
UK AD & World Biogas Expo is firmly established as a must in the calendar for all those in biogas seeking cleaner and more efficient renewable energy, said Charlotte Morton, Chief Executive of the Anaerobic Digestion and Bioresources Association, who are organizing the Expo in partnership with the World Biogas Association. But whilst we do of course continue to attract visitors from numerous sectors, it is very encouraging indeed to see such a healthy response from those in the water industry who want to get the very best from their biogas production and biosolids.
Technological innovations on show will include the latest mixers, valves,
pumps, flares
,
instruments
and more. It offers the opportunity to see first hand what is available on the market and what equipment to install to existing and new anaerobic digestion system to improve biogas yields, reduce maintenance, reduce greenhouse gas emissions, lower energy costs and improve the health and safety of workers. If you are interested in attending the Expo you can
register online
for free.
Send Inquiry For More Info