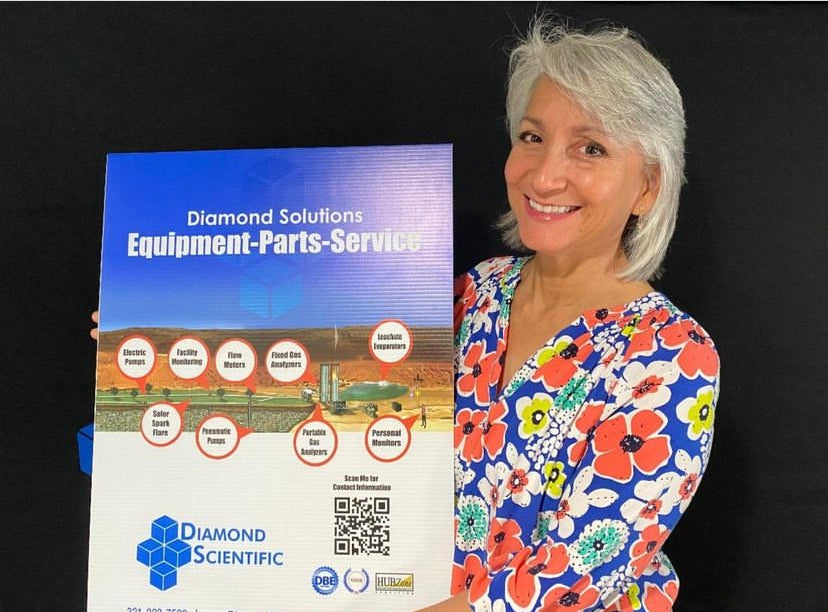 Espy made COO of Diamond Scientific
Cocoa, Florida. February 9, 2023
We are pleased to announce the promotion of Teresa Espy to Chief Operating Officer of Diamond Scientific. Espy joined the company in 2021 as an Operations Manager.
She quickly established herself as a face of the company, presenting emerging technologies on behalf of Diamond at the SWANA Winter Conference 2022, Battelle 2022 Climate Conference, and the EUEC (Energy, Utility, and Environment) Conference 2022. 
In addition, she has a decade-long distinguished career as a Captain in the Civil Air Patrol and has constantly worked to enrich her community by helping supply meals to the disadvantaged and volunteering at her local church.
"Being appointed as COO for the company is an honor and I am absolutely thrilled to take on this role," said Espy. "I look forward to working with my teammates and taking this company to the next level as we grow and meet the needs of the biogas industry."
Espy came to Diamond following careers as a Laboratory Analyst in the field of inorganic chemistry and as a Project Coordinator in the field of Marine Biology.
"We are thrilled to have such a remarkable and capable person in the best possible position to help take our company to the next level," said Diamond Scientific CEO Ramon Rivera.
Diamond Scientific is a Veteran Owned-VOSB, HUBZone, DOT-DBE company. We constantly seek opportunities and products that will contribute to a better world. By providing equipment that will offer environmental benefits, as well as cost benefits to those pursuing alternative energy solutions, we hope to do our bit to lessen the impact of energy production on our environment and climate.
***FOR IMMEDIATE RELEASE***
Send Inquiry For More Info