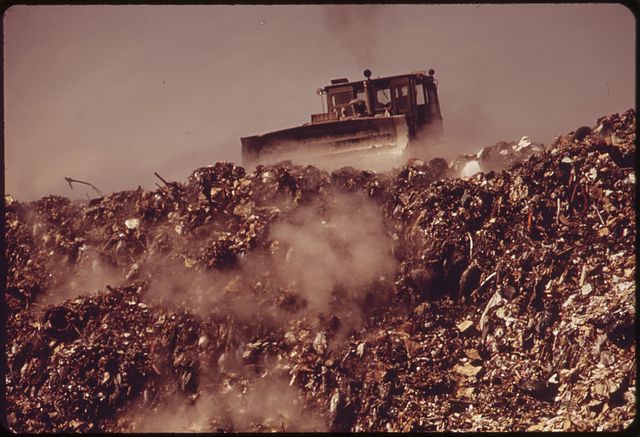 Landfill Pumps Designed Specifically for Use in Hazardous Environments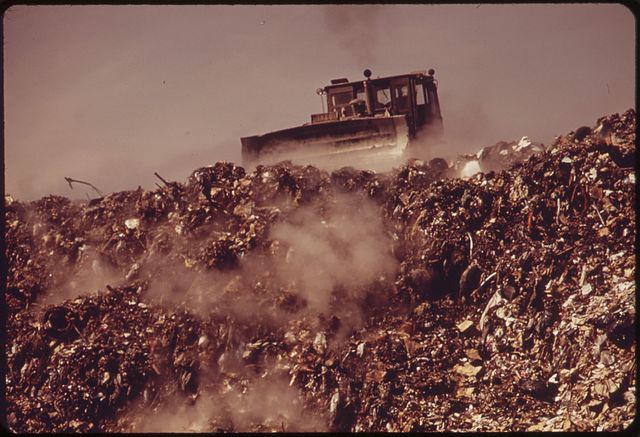 Landfills are harsh and hazardous environments. They are subjected to heavy earthworks; exposed to the elements, including harsh sun and rain; as well as toxic and highly corrosive chemicals, and explosive natural gases that consist largely of methane. Consequently, great care should be exerted when selecting landfill pumps to manage leachate and/or landfill gases. Inferior pumps that are not up to the task pose an environmental health risk, as well as a safety risk to both landfill personnel and residents of communities living in close proximity to the landfill site. Landfill pumps should be specifically designed to withstand aggressive liquids and explosive gases. Anything less than that is an accident waiting to happen. For example, the popular Grundfos SQ/SQE pumps that are suitable for safer applications, are not suitable for use as landfill pumps, as the NBR rubber seals are not designed to withstand aggressively corrosive liquids and could quickly perish when exposed to harsh chemicals that are common in landfill leachate. Similarly, landfill pumps that are tasked with pumping landfill leachate should be rated explosion proof, and according to a statement released by Grundfos's application engineer, their SQ and SQFlex pumps are not.
Safe Landfill Pumps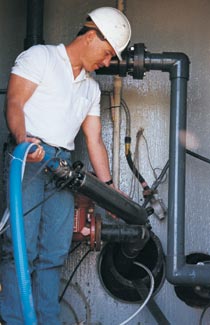 The
EPG SurePump
sump drainer is an innovative, patented design that accurately senses liquid levels, making it the landfill pump of choice for landfill operators. Due to their durability and proven reliability, SurePump landfill pumps have been successfully used in thousands of landfill sites across the world. SurePump landfill pumps are designed for harsh environments: they are manufactured from stainless steel to withstand corrosion; they are completely sealed, preventing hazardous liquids from penetrating the pump; and unlike inferior landfill pumps, they draw liquid over the motor to help keep the motor cool, which in turn helps to extend the life of the pump. The SurePump has at least four wheels touching the side slope riser pipe throughout its operation cycle and the submersible liquid level sensor is situated on the sump drainer's central axis to ensure liquid level readings are accurate regardless of how the pump turns. The SurePump is fitted with heat- and water-resistant E-Glideâ"¢ bearings, which factory and field tests have shown to outlast Teflon by 4-1. These bearing and ring seals are bonded onto the stainless steel instead of being press fit. These qualities allow the SurePump leachate collection pump to stand up to applications where other other pumps fail.
SurePump landfill pumps
are available in both Vertical and Horizontal models, and come in a wide range of flow rates, discharge heads and motor voltages to suit individual site requirements.
Featured Image by Gary Miller,[Public Domain]
Send Inquiry For More Info