Methane Gas Detector
A Methane Gas Detector is usually a basic hand held device. This device is capable of measuring the concentration of methane gas at a certain location. It has high accuracy since it is very sensitive. This is the reason why it is capable of pinpointing the exact location of a leak for example with a maximum distance of 500 feet. The methane gas detector uses laser technology and hence glass and water pose no great barrier.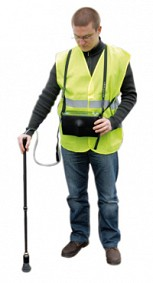 DL-500 Portable Laser Diode Methane Detector:
TDL-500
is capable of monitoring methane gas. It is a portable laser piece of equipment and uses laser spectroscopy technology. The TDL-500 contains a laser diode capable of exceptional detection offering complete selection to methane and sensitivity to methane of 1ppm. Besides which this instrument offers ATEX certification. It is a handy device and has several different applications; as an example it can be used to detect the precise location of a methane leak. Some of the applications are listed below:
Natural Gas networks
Landfill surface emissions
Momentary methane leaks
TDL-500 Portable Laser Diode Methane Detector Unique Features:
The key features of the
TDL-500 Portable Laser Diode Methane Detector
are as listed here:
Alarm indicators displayed audibly and visually.
Choice of measurement modes.
8 Hours constant use at 20 degrees Centigrade
Complete Selectivity to Methane.
ATEX Certified.
Includes carry case, sampling rod and filters.
Fast response times - reduced monitoring.
Various measurement modes - simultaneous display.
Archer GPS is used with the TDL-500
Hydrogen gas supply not necessary.
Diamond Scientific is a well known company and a great deal of experience too dealing with such devices including the
TDL-500 Portable Laser Diode Methane Detector
. Thus the next time you are confused as to how to detect methane gas then you know the answer and it is Diamond Scientific's TDL-500.
Send Inquiry For More Info