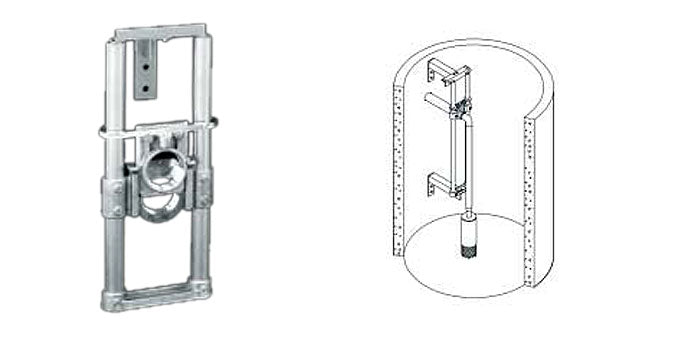 Guide Rail Disconnects
Free Express Shipping
Free 30 Day Returns
ISO

35+

Years of Experience

Competitive Pricing

VOSB and HUBZONE Certified Company
Description
Guide Rail Disconnects
Guide Rail Disconnects are constructed from high quality materials for long life and durability. They are designed to be used with top discharge submersible pumps for use in any basin/pump combination with standard stainless steel guide rails for easy pump connection and disconnection. A unique feature in the guide rings allows the removable half of the disconnect to slide off the guide rails with out removing the top.
Features:
1/4 the cost of stainless steel
Electroless nickel plated brass alloy castings
Corrosion resistant
High strength
Designed for maximum service life and ease of maintenance
Eliminates entrance of personnel in hazardous locations to make pump connections and disconnections
Available in sizes from 1" to 4"
Available also in stainless steel
Available to fit most applications.