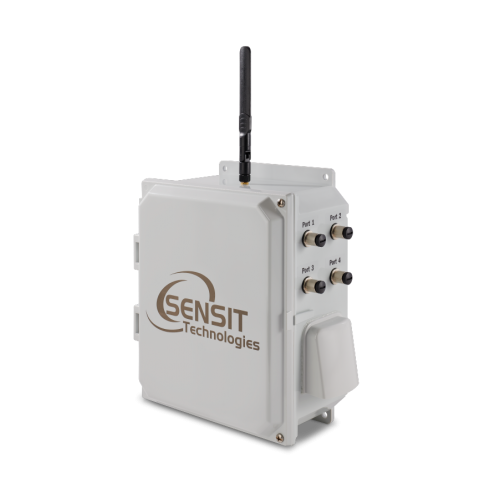 SENSIT RAMP Remote Air Quality Monitoring Platform
SKU SENSIT RAMP GTIN : 16252931
Free Express Shipping
Free 30 Day Returns
ISO

35+

Years of Experience

Competitive Pricing

VOSB and HUBZONE Certified Company
The SENSIT® RAMP is an easily deployable, low-cost air quality monitoring platform that is capable of monitoring up to five gaseous chemical pollutants, temperature, humidity, particulate matter, and meteorological conditions.

Electrochemical sensors offer PPB, parts per billion, resolution for CO, NO, NO2, O3, and SO2 gases. An integrated PM2.5 particulate matter sensor measures pollutants in the atmosphere.

Other features include internal SD storage, optional solar charging and global cellular integration for remote operation. Additional instrumentation may be integrated via four I/O ports on the side of the unit.
Benefits:
Easily deployable

24/7 monitoring

Monitors up to five gaseous chemical pollutants

Monitors particulate matter

Solar-powered

Global cellular integration for remote operation

Additional instrumentation may be integrated

SD card data backup

Optional ultrasonic anemometer

Applications:

Natural Gas & Energy - Remote Air Quality Monitoring

Municipal Government Services - Traffic Pattern Optimization

Industrial Health & Safety - Industrial Site Monitoring

Environmental - Impact Studies, Pollutant Source Identification

Emergency Response - Wildlife Air Quality Monitoring

HVAC & Plumbing - Remote Air Quality Monitoring