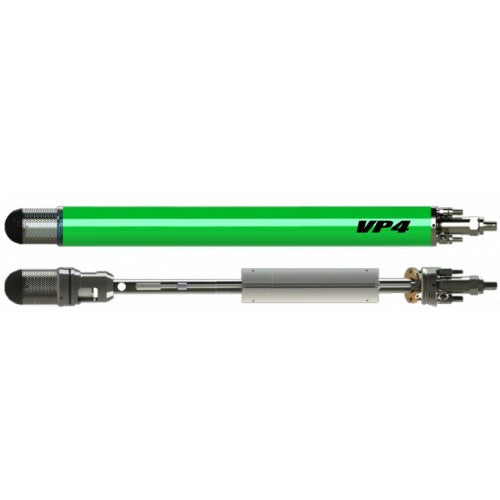 Pump Pneumatic - Viridian VP4
Free Express Shipping
Free 30 Day Returns
ISO

35+

Years of Experience

Competitive Pricing

VOSB and HUBZONE Certified Company
Description
VP4 Pump
The VP range is a cost effective, ATEX certified, reliable, automatic, and long lasting solution to leachate, condensate, and contaminated water control problems.
VP pumps are fully automatic, self-regulating, and require no external form of control.
The VP range has a pump to suit most requirements: from the standard VP4 bottom entry to a top loading version, a narrow VP3, to the short pattern VP4 for those situations where you are trying to achieve as low a depth as possible.
VP Pump Advantages:
Outer casing is more resilient to harsh environments than comparable pumps on the market
Unlike similar pumps, the rocker arm design does not allow for air infiltration, which can reduce pump efficiency and cause the pump to stall or airlock
Adjustable magnets within the rocker arm assembly allow for precise adjustment
The VP4's float material is more chemical resistant and withstands water penetration, retaining its density thus retaining its performance
VP4 Pump Benefits:
Its rugged, corrosion resistant design is ideal for pumping highly corrosive leachate at elevated temperatures.  With its full stainless steel construction, PEEK rocker arm assembly, syntactic high performance float, and epoxy resin outer casing, the Viridian America pneumatic pump is the most durable pneumatic pump available on the market today.
Applications:
Vertical extraction wells
Landfill gas extraction wells
Condensate sumps
Recovery wells at remediation sites