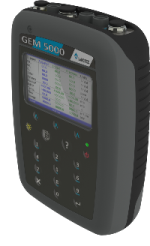 Landfill Gas Monitoring
Landfill gas monitoring
usually includes monitoring of CH4, CO2, and O2. There are several such devices available although the GEM 5000 Gas Analyser from Diamond Scientific is a very small and light unit that is a
portable gas analyzer
. The basic function of this unit being that it is a landfill gas extraction monitor for measuring CH4, CO2, and O2. There are ports located on top of the unit as well as it uses an alphanumeric keypad, similar to those used in mobile phone devices with a colour screen. The device always performs a self test when it is switched on and lets you know if it is malfunctioning. In addition to which it is built tough an can be used in harsh environment conditions.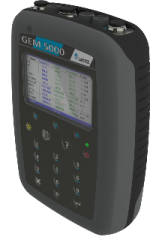 Applications and features:
This is a very useful device and has many different applications as mentioned here:
Landfill gas monitoring
Site investigation
Waste to energy
Contaminated land
This device also very features rich and some of the main features have been listed here for you.
Modular and up-gradable
CH4 and CO2 accuracy +/- 0.5% after calibration
Records static and differential pressure
Includes an onboard context sensitive help
Choice of user settings
Minimum O2 gas recorded
Measures % CH4 CO2 and O2
Safety Instructions for GEM 5000 Gas Analyzer: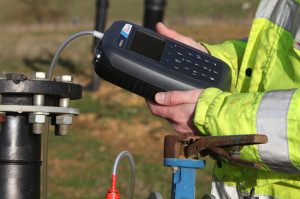 As mentioned earlier in this article, the
GEM 5000 gas analyser
is used for measuring the gas from landfill sites besides other sources. It is recommended that only a well trained person operate the device. At the end of the day it is the responsibility of the operator to he is fully aware about the functioning of the GEM 5000 gas analyser as well as the safety issue related to working with gases. In the case where hazardous gasses are being used, it is important to note that the gas exhausted from the analyser must always be placed in an area which is safe for such discharge (of gas). Extra care needs to be taken since there is every possibility that the operator may be exposed to the harmful gasses.
Instructions for safe use of the GEM 5000 Gas Analyser:
It is usually the responsibility of the operator to follow the instructions for the safe use of the
GEM 5000 gas analyser
as well as the specific instructions pertaining to the required application. Besides that there every device has a different specification, hence it is important to get to know them first. The important points to note as far as the GEM 5000 gas analyser is concerned are:
It is likely that the gas analyser analyzing flammable gasses and vapors.
The device has a specific operating range and that is from 10 deg. C to 50 deg. C. Thus it is important to use it only in this range.
The device also has a relative pressure range which is +/- 500 mbar. Ideally the input pressure should not exceed +/- 500 mbar relative to atmospheric pressure and the output pressure should not exceed 100 mbar relative to atmospheric pressure.
The atmospheric oxygen must be maintained such that it does not exceed 21%
It is vital that the analyser not be connected to any other device (of any kind) while working in a hazardous area that includes the battery charger as well.
Proper code of practice needs to be followed during any repairs that are carried out on this equipment.
Send Inquiry For More Info