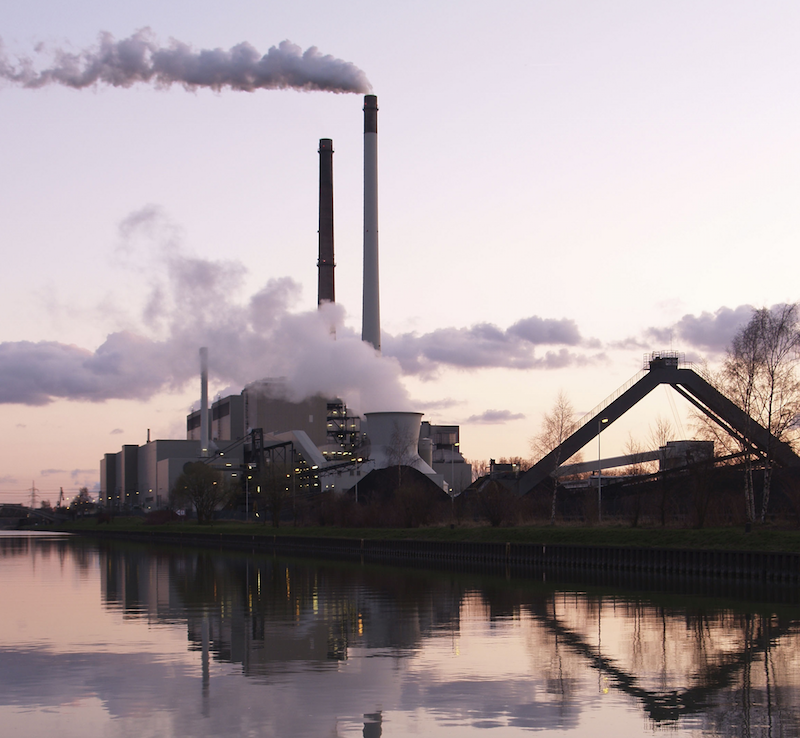 Reducing Greenhouse Gas Emissions: Most Climate-efficient Uses of Natural Gas

If we want to use natural gas to limit greenhouse gas emissions associated with climate change, it would be most effective to use it to replace fuel-oil furnaces and coal-fired power stations to generate heat and electricity rather than using it to fuel cars, buses and other modes of transport, according to a recent study conducted by researchers at Rice University.
The study, which was recently published in the International Journal of Global Warming, compared the total amount of greenhouse gas emissions that could be saved by replacing fuels typically used to run vehicles, power stations and furnaces with natural gas.
The researchers found that replacing coal-fired power plants with natural gas power plants achieved the highest reduction (>50%) in net greenhouse gas emissions, while using compressed natural gas to run vehicles had the lowest benefit, essentially equaling the emissions produced by car engines running on diesel or gasoline.
In their analysis, Daniel Cohen, an associate professor of civil and environmental engineering, together with graduate student Shayak Sengupta, considered atmospheric emissions produced by each type of fuel throughout the entire fuel lifecycle — including emissions produced during production, transportation, and combustions, while also taking methane leakage into account. They compared different fuel use within and across five usage sectors — furnaces, power plants, exports for generating electricity overseas, cars and buses — to determine which was the most efficient at using natural gas in terms of reducing atmospheric emissions.
"This research is aimed at a world where natural gas has become more abundant. Some people vilify natural gas, focusing on leaks, and others make it out to be a clean, green energy source," explains author Daniel Cohan, an environmental engineer at Rice University. "With this work, we try to shift the conversation to say it's not just a question of how you get natural gas. How you use it is just as important to its impact on climate."
While the study focused largely on the end use of natural gas, it also shows that these results can be affected by methane leakage rates associated with the extraction and delivery of natural gas, which are very uncertain and therefore cannot be accurately determined.
"It's crucially important to be smart about how we get natural gas," Cohan said. "Let's get it in ways that reduce methane leaks. We show in this paper how big a difference reducing leaks can make in reducing emissions."
Most Efficient Use of Natural Gas for Reducing Greenhouse Gas Emissions
After comparing different fuel usage in different usage sectors the researchers made the following conclusions:
Replacing fossil-fuel power stations with natural gas power stations would cut greenhouse gas emissions in half (50% reduction).
Replacing oil-burning furnaces used for heating homes with models run on natural gas would reduce atmospheric emissions by 48%.
Replacing coal-fired power stations in Japan with gas power plants running on liquefied natural gas imported from the US would reduce emissions by 15%.
Replacing gasoline powered vehicles with natural gas powered vehicles would result in no reduction in emissions
Replacing diesel powered buses with natural gas powered versions would actually result in a 12% increase in emissions.
Credit: Tanyia Johnson/Rice University -- Rice University researchers have determined the most climate-friendly use of natural gas is replacement of existing coal-fired power plants and fuel-oil furnaces rather than burning it in cars and buses.
Related Article:
Is natural gas a fossil fuel substitute, or does it just crowd out renewables? (Cohan column)
Featured Image by Arnold Paul cropped by Gralo, [CC BY-SA 3.0]
Send Inquiry For More Info