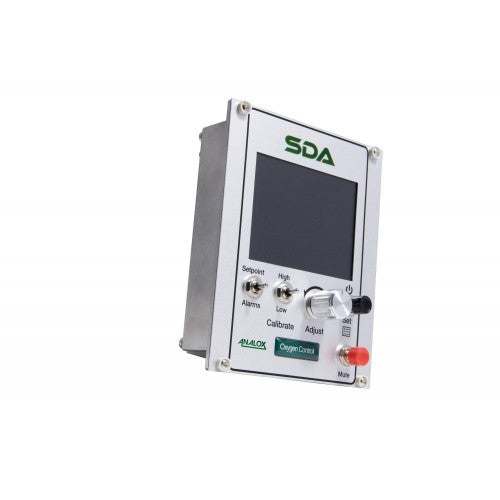 Saturation Control Monitor for Commercial Diving and Laboratories - Analox SDA OXYGEN
SKU analox GTIN : 22478851
Free Express Shipping
Free 30 Day Returns
ISO

35+

Years of Experience

Competitive Pricing

VOSB and HUBZONE Certified Company
Description
The Analox SDA O2 monitor delivers quick and accurate oxygen level readings from an elecrochemical sensor, ideal for commercial diving and medical use.
The SDA O2 is a panel/rack mountable oxygen monitor with audio/visual alarms, easily combined with other tools or instruments for ease of use.  
The alarm set points and calibration can be achieved using the front panel user interface and the SDA provides audio/visual alarms, optional data-logging and 4-20mA/relay outputs.